Corsair Vengeance LPX 32GB (2x16GB) 2400MHz DDR4

Corsair Vengeance LPX 32GB (2x 16GB) DDR4 2400MHz Memory Red CMK32GX4M2A2400C14R - Unbuffered, 14-16-16-31, Vengeance LPX Red Heat spreader, 1.20V, XMP 2.0, Supports 6th Generation Intel Core i5/i7
A$: 269
Manufacturer: Corsair
More Details: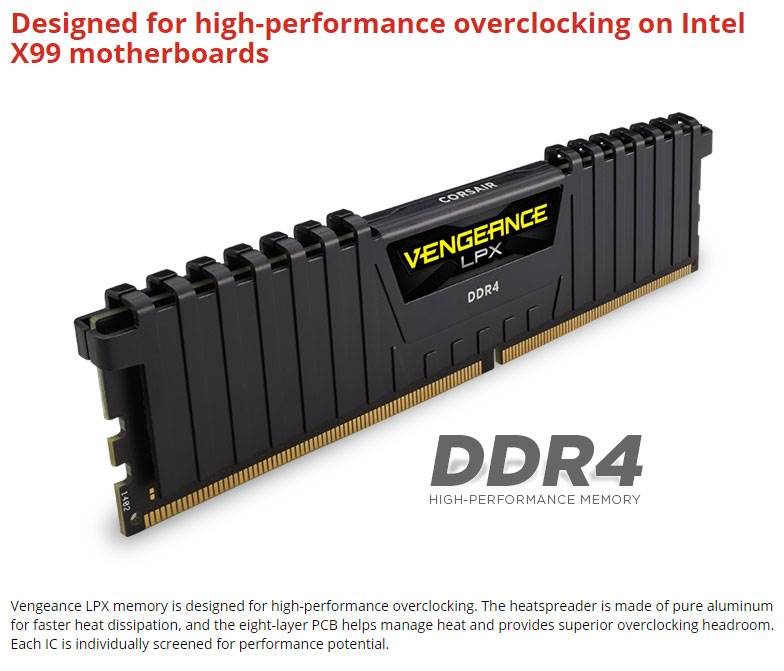 Product specifications and Price are subject to change without notice. PICTURES are for display purposes only. Actual product may differ from that pictured

Information and Picture source from Manufactory official website or direct from supplier, This document and other documents provided pursuant are for informational purposes only. The information type should not be interpreted to be a commitment on the part of the Supplier. The Supplier cannot guarantee the accuracy of information presented. The user assumes the entire risk as to the accuracy and the use of this document.