Halfway between a gaming keyboard and professional typists' keyboard, Das Keyboard Model S Professional with MX Brown Switch is perfect for the working individual who likes to relax playing casually during his breaks.

As part of the Model S product line, this is one of the most quiet keyboards in the market today (although not as quiet compared to DAS' MX Red Switch).. It employs gold contacts with its mechanical key switches making it very responsive and able to register light and fast keystrokes. This helps you become more productive and effective either during your work hours or when you are playing your favourite computer game.

If you are a gamer, you will especially appreciate its n-key rollover feature on a PS2 connection and 6-key rollover feature over USB. This means you can be confident that no incorrect signals are sent when you press simultaneous key combinations to execute macro commands while playing. Furthermore, character labels are laser-etched to prevent them from fading.

Media controls have been built in to let you play and control audio and video files quickly and a sleep mode feature has been included to help conserve energy.

Overall, the DAS' MX Brown Model S is an all-in-one solution for gamers and professionals alike.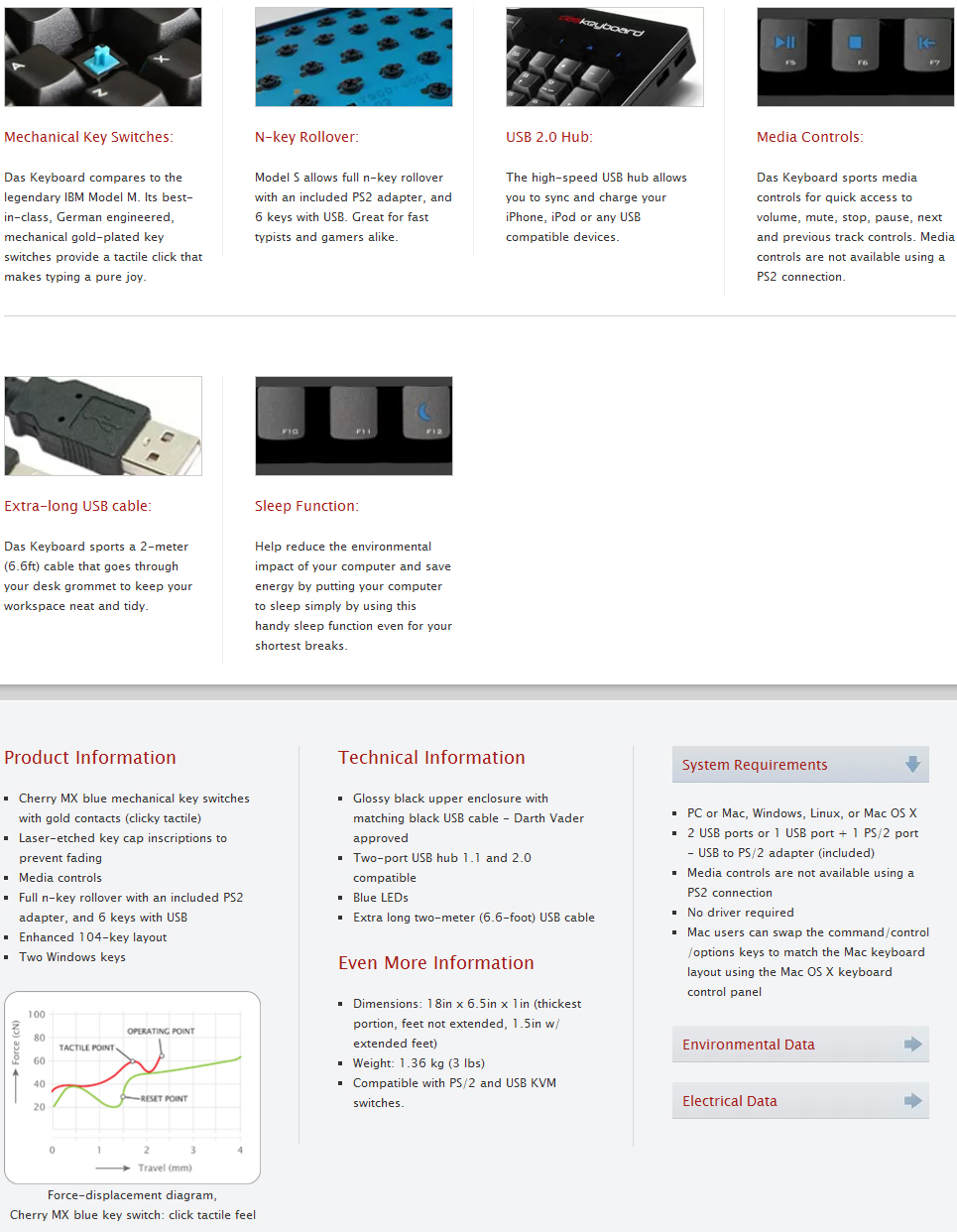 Product specifications and Price are subject to change without notice. PICTURES are for display purposes only. Actual product may differ from that pictured

Information and Picture source from Manufactory official website or direct from supplier, This document and other documents provided pursuant are for informational purposes only. The information type should not be interpreted to be a commitment on the part of the Supplier. The Supplier cannot guarantee the accuracy of information presented. The user assumes the entire risk as to the accuracy and the use of this document.