Das Keyboard Model S Professional with MX Blue Switch is for the confident, efficient and precise professional who knows what he is doing, works smart and does not mind being seen hard at work.

This mechanical keyboard utilises mechanical key switches with gold contacts that provide soft but distinctly audible audio feedback fast typists love to hear. Designed to respond swiftly to light taps, this DAS keyboard enables you to become more productive and efficient as you type significantly faster. Its full-key rollover feature via PS2 connection (6-key rollover support via USB) helps you execute your word processing or spreadsheet macros a lot quicker.

The Model S Professional is German-engineered and designed to withstand your fast typing. Each character is laser-engraved onto the keycaps and then filled with a color-filler making them highly-resistant to fading.

Two USB 2.0 hubs are available that lets you plug in additional memory cards or a mouse or headset when needed. Media controls, a Sleep function and 2-metre cable finally round out this clicky keyboard from DAS.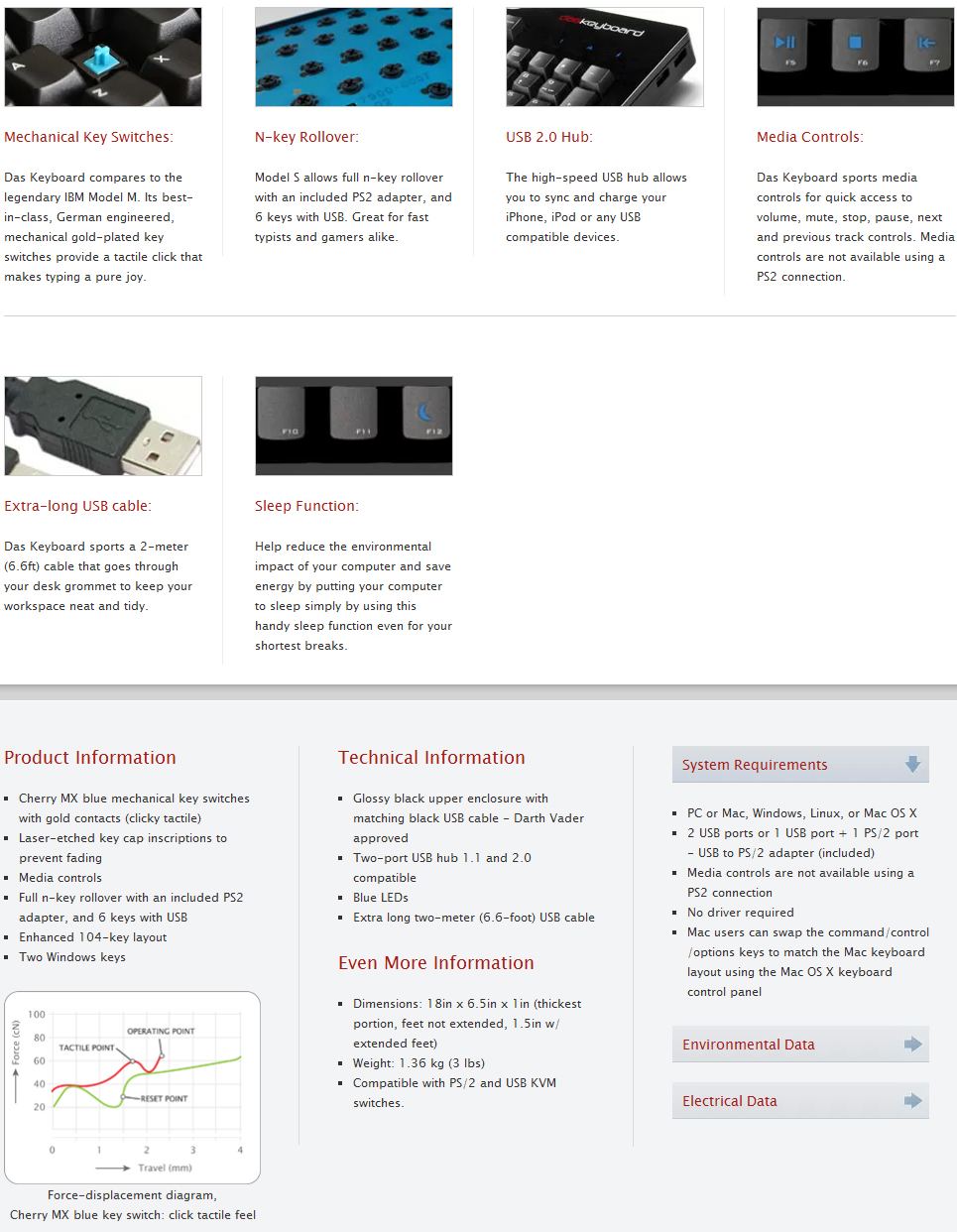 Product specifications and Price are subject to change without notice. PICTURES are for display purposes only. Actual product may differ from that pictured

Information and Picture source from Manufactory official website or direct from supplier, This document and other documents provided pursuant are for informational purposes only. The information type should not be interpreted to be a commitment on the part of the Supplier. The Supplier cannot guarantee the accuracy of information presented. The user assumes the entire risk as to the accuracy and the use of this document.