ASUS Strix GeForce GTX 1060 OC 6GB Video Card

ASUS ROG Strix GeForce GTX 1060 OC (Base: 1645MHz,Boost: 1873MHz), 6GB GDDR5 (8208MHz), PCI-E 3.0, DVI, 2x HDMI, 2x DisplayPort, DirectCU III, Aura RGB Lighting, GPU Tweak II
A$: 519
Stockout
More Details: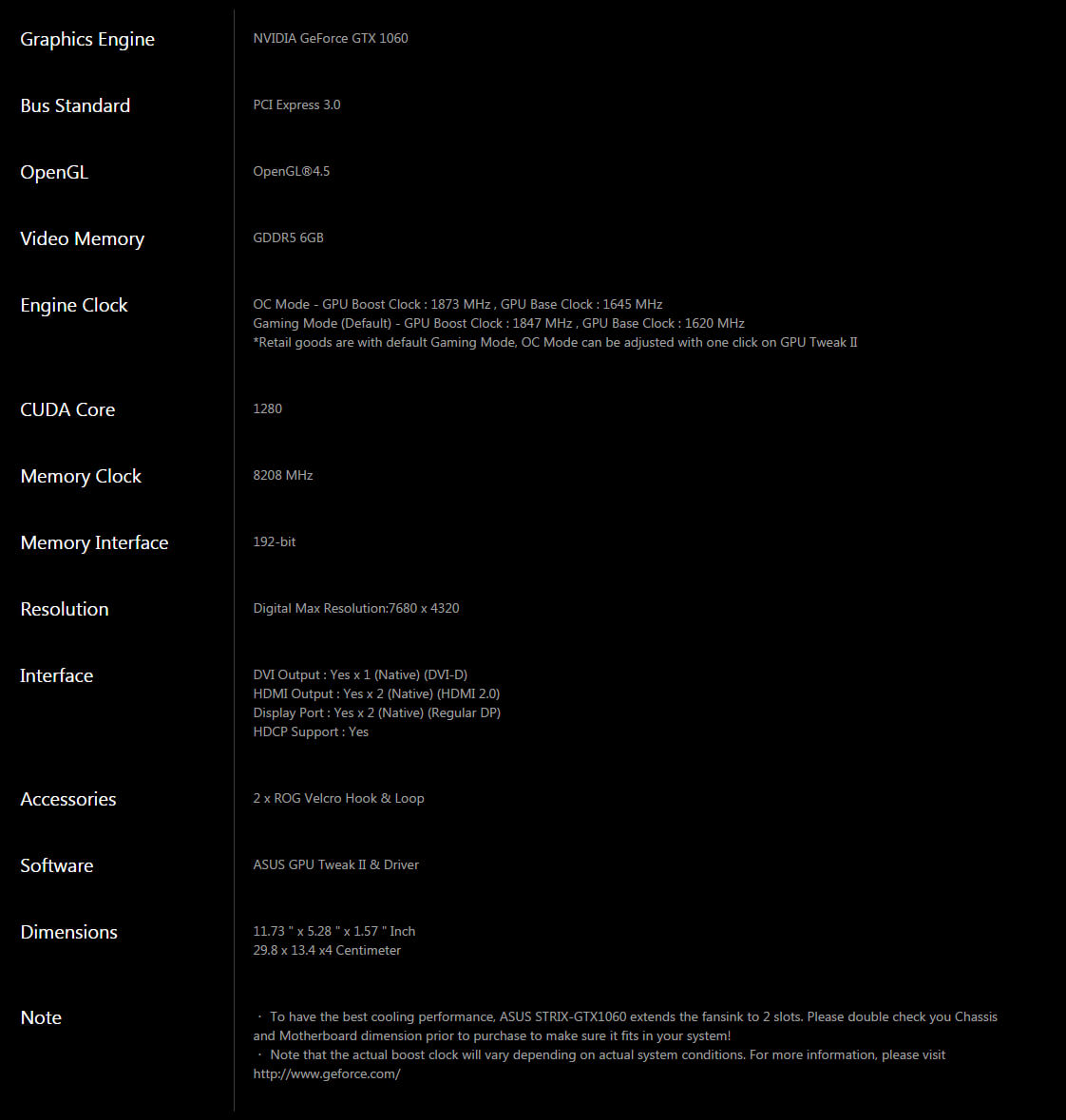 Product specifications and Price are subject to change without notice. PICTURES are for display purposes only. Actual product may differ from that pictured

Information and Picture source from Manufactory official website or direct from supplier, This document and other documents provided pursuant are for informational purposes only. The information type should not be interpreted to be a commitment on the part of the Supplier. The Supplier cannot guarantee the accuracy of information presented. The user assumes the entire risk as to the accuracy and the use of this document.